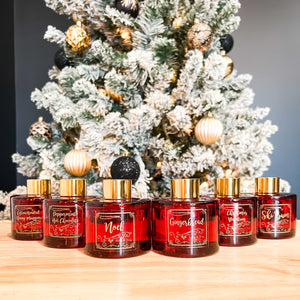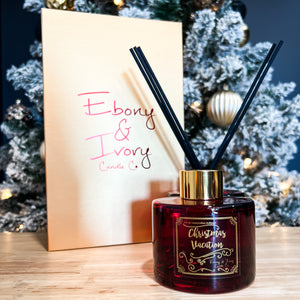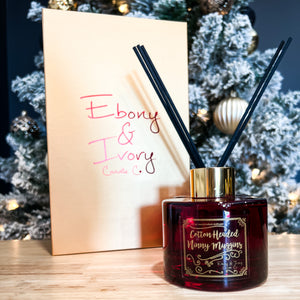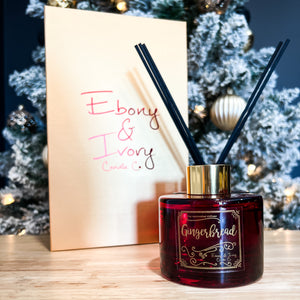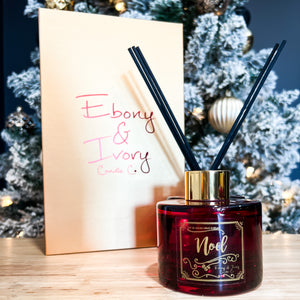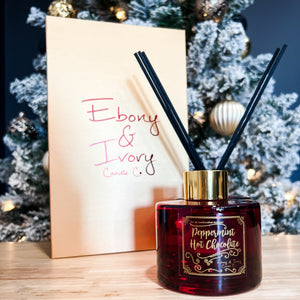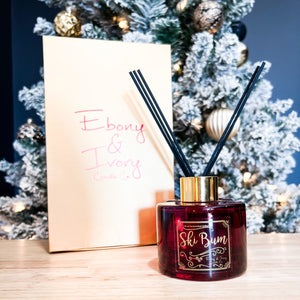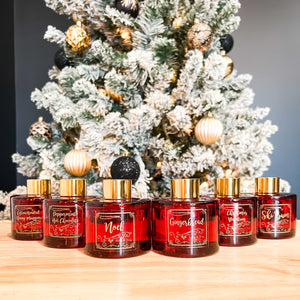 Holiday Diffusers
Beautifully packaged in a custom gold gift box these diffusers will beautifully scent every space in your home & office ✨
***Noel is going through a label change, they still come in the same beautiful red jar, but the label is just a gold Ebony & Ivory now***

Noel -  Freshly harvested cedar & fir needle to give that cozy warm undertone, spicy cinnamon & clove to awaken your holiday spirit, and sprinkled ever so elegantly with sparkling orange and lemon.
Gingerbread - Gingerbread warms the heart & home with spicy notes of cinnamon, cardamom, crystallized ginger and sweet sugar! 
Cotton Headed Ninny Muggins -  It's charming, sweet, sugary & doughy all in one. The ultimate Christmas cookie diffuser has arrived!
Peppermint Hot Chocolate - Sinfully rich milk chocolate topped with fresh whipped cream and sprinkled with candy peppermint crumbles, perfection. A touch of heaven!
 Christmas Vacation - Now this is what Christmas is all about! Our Eggnog diffuser is here for a limited time and you will love it! A festive blend of rum, clove, cinnamon, ginger & nutmeg!