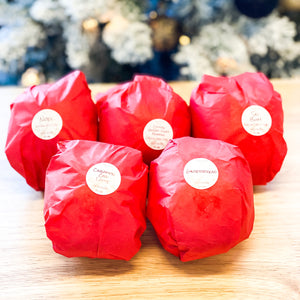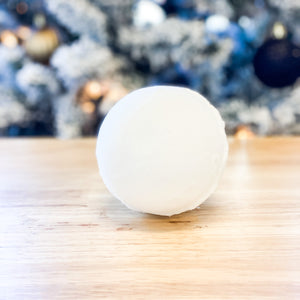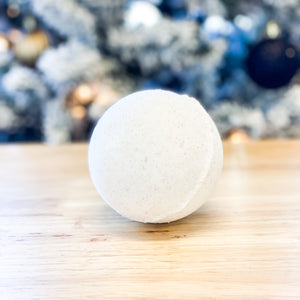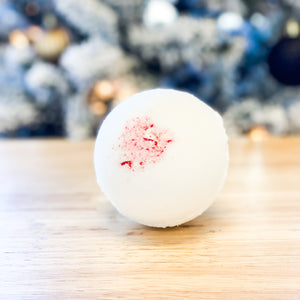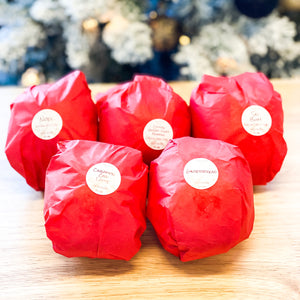 Holiday Bath Bombs
Coconut oil, epsom salt & holiday fragrance oils have all been added to enhance your body & soul!
Available in our top Christmas scents! 
Noel -Freshly harvested cedar & fir needle to give that cozy warm undertone, spicy cinnamon & clove to awaken your holiday spirit, and sprinkled ever so elegantly with sparkling orange and lemon.
Gingerbread - Gingerbread warms the body & soul with spicy notes of cinnamon, cardamom, crystallized ginger and sweet sugar! 
Ski Bum - Soon to be a candle as well! This scent makes my heart skip a beat! The perfect combination of warm vanilla & sweet peppermint candy!
Cinnamon Chai Latte- Our Cinnamon Chai bath bombs capture the essence of this much loved, and centuries old beverage, with notes of black tea, cinnamon, and sweet vanilla.
Cotton Headed Ninny Muggins - It's charming, sweet, sugary & doughy all in one. The ultimate Christmas cookie bath bomb has arrived!