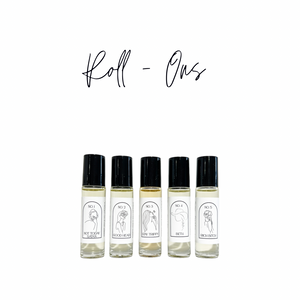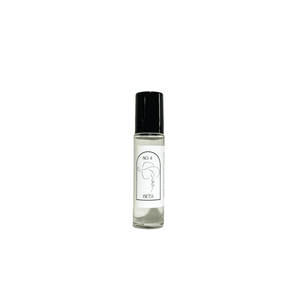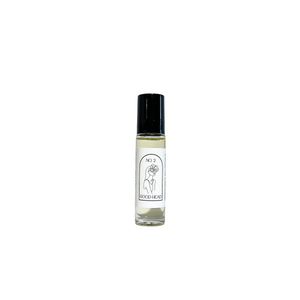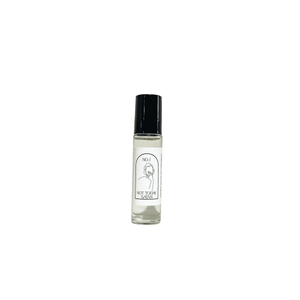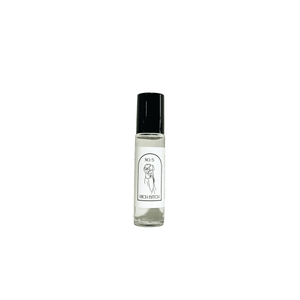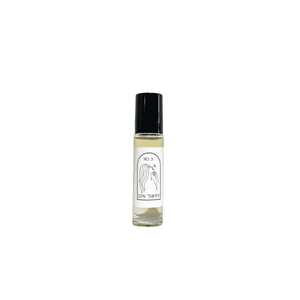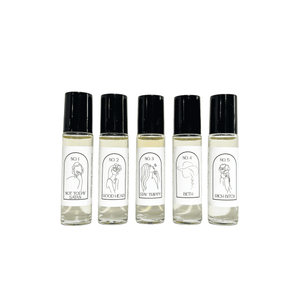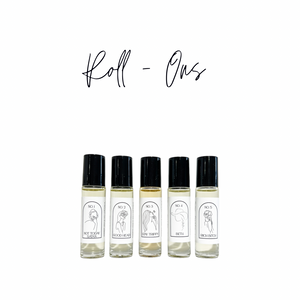 Roll-Ons
Each roller is hand crafted with 100% pure argan oil, essential oils & fragrance oils to add the perfect hint of fragrance to your skin but also relief to your body and soul.
Not Today Satan is a protective blend of clove bud, lemon, cinnamon leaf, eucalyptus and rosemary essential oils. Developed to help protect your immune system.
Good Head is a pure blend of sweet peppermint essential oil & candied vanilla fragrance oil. Designed to help relieve those nasty headaches & migraines. 
Stay Trippy Everyone has a little hippy in them! Sandalwood, Patchouli, and Coconut. Formerly known as Gypsy Soul
Beth Wild flat head cherry heart with the warm mountain air of cedar wood & amber.
Rich Bitch Precious oud transforms your atmosphere into an oasis filled with the world's finest antiquities. Mystery mixes with clarity in the addition of a crisp bergamot with slight touches of smoky orange accords. Diamond showers are not far off in the distance with this original beauty.
Directions:
Roll these babies on your temples, along the back of your neck, across your shoulders & on your wrists.
For external use only. 
10 ml
Discontinue use if anything weird happens. 
**Set of 5 is not available to wholesalers**
Each Ebony & Ivory roll-on is a unique scent created for fragrancing the skin. The roll-ons are hand crafted in Canada using phthalate free fragrance oils and essential oils