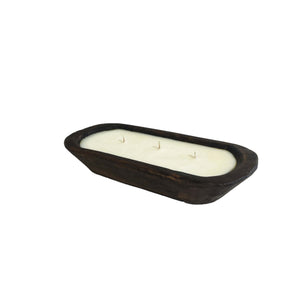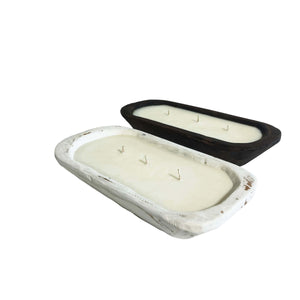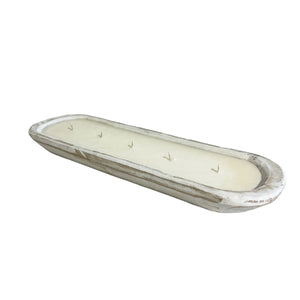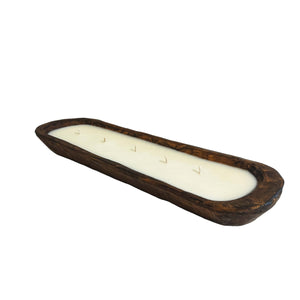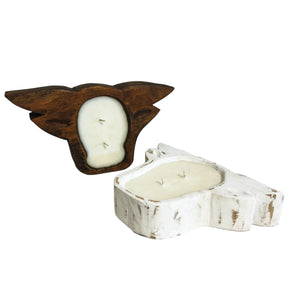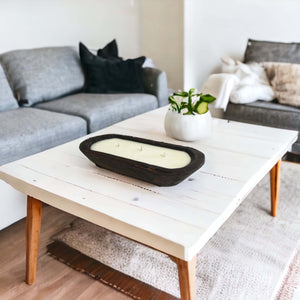 Dough Bowl Candles
Dough bowls are here! These are the most adorable things we've ever done. Available in all sorts of shapes, sizes, scents, and colours!
Falling Apples
We poured the sweetest, autumnal scent into these. Beautifully crisp apples nestled amongst golden leaves. These smell like a chilly fall evening
Mountain Fir
My heart is always in the mountains, and mountain fir takes me there every time! This candle is freshly scented with sweet balsam to tingle your senses and have you envisioning breathtaking mountainscapes. 

Sweater Weather
Perfect for these chilly mornings or rainy days! Stay comfy and cozy people, here is the scent for you. Get your sniffers ready because this candle is ahhhhhmazing! The perfect batch of freshly home made apple cider and DONUTS!
*At this time since these products are so new, these will NOT be available for wholesale 
**Due to this being a natural and handmade product, bowls will have slight variations in size and color. All wicks MUST be lit at the same time when burning to get an even burn
Dimensions:
Cow - 27cm L x 17cm H
Crescent Moon - 10.5cm L x 26cm H
Long Oval - 50cm L x 14cm H
Short Oval - 29cm L x 15cm H
Tree - 17cm L x 28cm H
Truck - 32cm L x 14.5cm H
Each Ebony & Ivory candle is a unique scent created for fragrancing the home. The candles are hand crafted in Canada using phthalate free fragrance oils, 100% soy wax, and sustainable cotton wicks, to scent your house with a clean burn, without putting harsh toxins into your air
Cotton Wick Candles:
Allow the candle to burn until wax melts out to all of the edges of the candle. This is so very important so your candle does not tunnel!

The recommended burn time is 1-2 hours per burn session. 

Avoid burning candle where there is a ceiling fan, air conditioner or breeze. This can affect the flame and make him potentially sad.

Ensure wick is trimmed to 1/4" after each burn session to prevent soot build up on containers. If you are seeing black soot, it's a clear indication to trim your wick.

Burn only on a stable heat resistant surface for no more than 2 hours at a time. 

Do not move candle while burning as container may be hot to touch.

Discontinue

 

use when 1/2" wax remains at the bottom of the container.