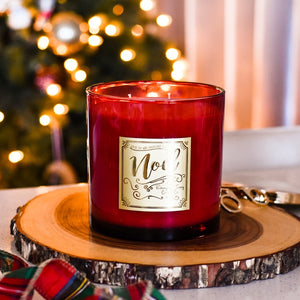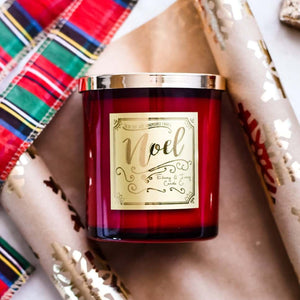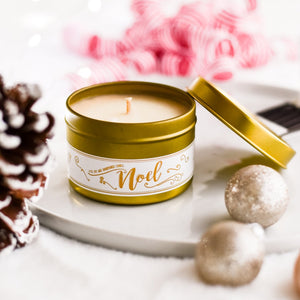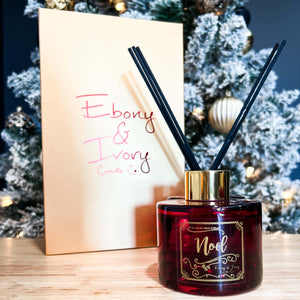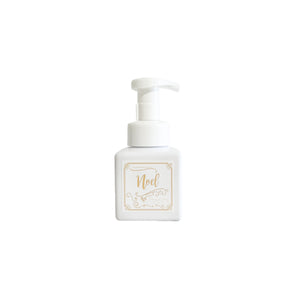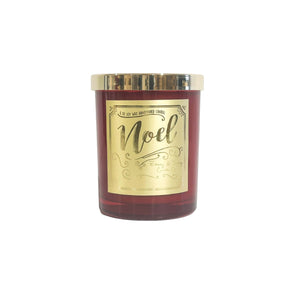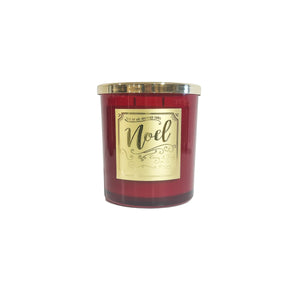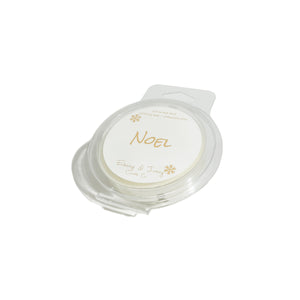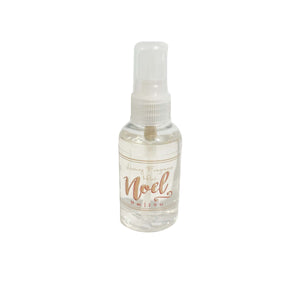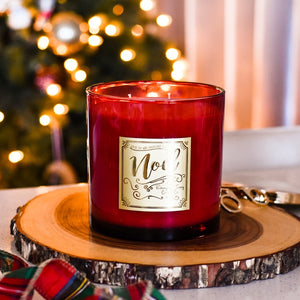 Noel
✨It should be first stated that in my family I am known as 'The Queen of Christmas'. My younger years as a little girl I was known for running around in Christmas stockings and begging my mother to always decorate for the season the day after Halloween. Today I am still that little girl, but even more obsessed. My daughter Noelle was my pure inspiration behind this 8 month journey in creating. Her kindness, compassion, pureness and of course 'sparkle' is all felt in this delicate candle.
✨This candle is a pure, elegant, cozy & sparkling version of Christmas all bottled up beautifully into an all natural candle. The scent is only half of what makes this candle a must for the holidays. Freshly harvested cedar & fir needle to give that cozy warm undertone, spicy cinnamon & clove to awaken your holiday spirit, and sprinkled ever so elegantly with sparkling orange and lemon.
✨It's not your typical Christmas candle, because this truly sparkles the moment your senses begin to register all of its magic. To top this off, it comes custom packaged in a deep red glass jar with stunning gold embossed labels.
✨These are extremely limited in quantity and I want nothing but the warmest wishes for everyone this holiday season.
***Diffusers are going through a label change, they still come in the same beautiful red jar, but the label is just a gold Ebony & Ivory now***

Xoxo
Brianne - Chandler, designer & founder at Ebony & Ivory Candle Co.
Each Ebony & Ivory candle is a unique scent created for fragrancing the home. The candles are hand crafted in Canada using phthalate free fragrance oils, 100% soy wax and sustainable cotton wicks.  
Cotton Wick Candles:
Allow the candle to burn until wax melts out to all of the edges of the candle. This is so very important so your candle does not tunnel!

The recommended burn time is 1-2 hours per burn session. 

Avoid burning candle where there is a ceiling fan, air conditioner or breeze. This can affect the flame and make him potentially sad.

Ensure wick is trimmed to 1/4" after each burn session to prevent soot build up on containers. If you are seeing black soot, it's a clear indication to trim your wick.

Burn only on a stable heat resistant surface for no more than 2 hours at a time. 

Do not move candle while burning as container may be hot to touch.

Discontinue

 

use when 1/2" wax remains at the bottom of the container. 
8 oz Candles - 40-50 hour approximate burn time.
16 oz Candles - 80-100 hour approximate burn time.