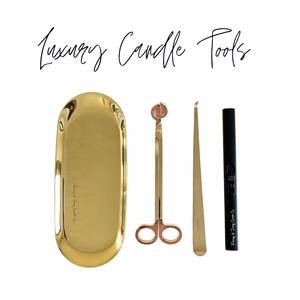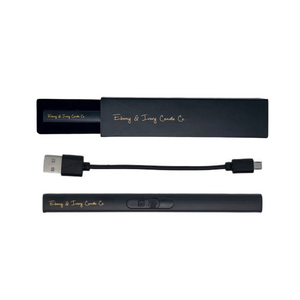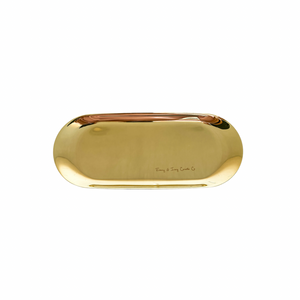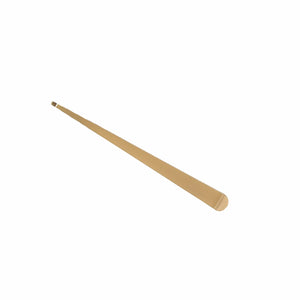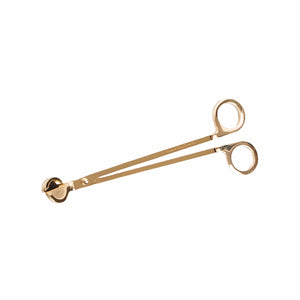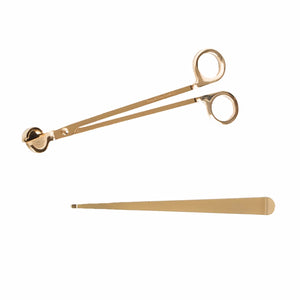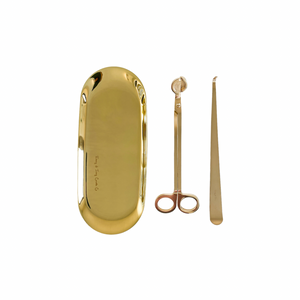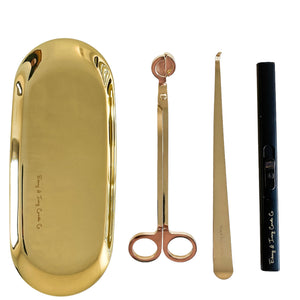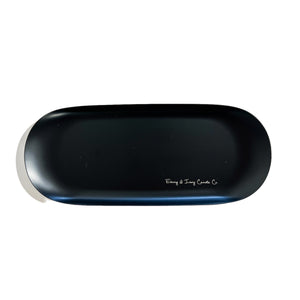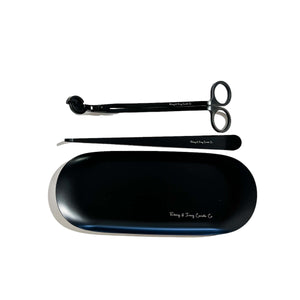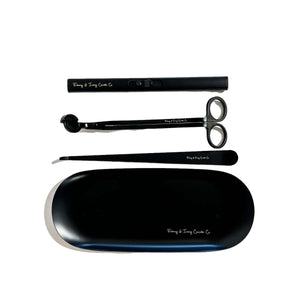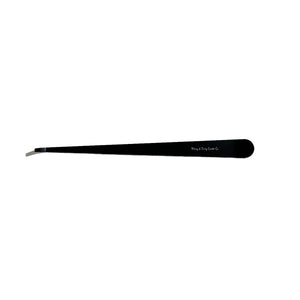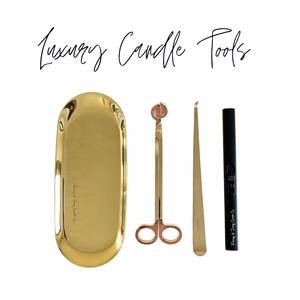 Candle Accessories & Tools
Did ya know? Taking care of your wick can extend the life of your candle and create a better, cleaner burn!? 
Lux Trimmer - Trim your candle wicks elegantly with this essential golden tool. This super sleek gold-finished trimmer keeps wicks at their perfect burning length, helping candles burn cleaner. Easily trim your candle to 1/4", the perfect shape of this tool will also help to catch your wick trimmings! Adios scissors!
Lux Dipper - Creates a smokeless experience when extinguishing your candle. Also, primes your candle perfectly for its next burn. Simply use the curved end to push your wick into your melted wax pool and then straighten your wick back up! Waa laa!
USB Rechargeable Lighter - Never throw out another empty lighter again! These eco friendly, rechargeable lighters are the cats meow! Comes with a charging cord!
Candle Tray - Burn your candles safely on this beautiful heat safe gold tray! perfect for your moulded candles, 8oz candles & candle tools! 
** Value Sets are not available to wholesalers**